orah
Terms of Use & Privacy Policy
Terms of Use &
Privacy Policy
No image has been set yet, edit the module to set one.
In using this website you are deemed to have read and agreed to the following terms and conditions:
The following terminology applies to these Terms and Conditions, Privacy Statement and Disclaimer Notice and any or all Agreements: "Client", "You" and "Your" refers to you, the person accessing this website and accepting the Company's terms and conditions. "The Company", "Ourselves", "We" and "Us", refers to our Company. "Party", "Parties", or "Us", refers to both the Client and ourselves, or either the Client or ourselves. All terms refer to the offer, acceptance and consideration of payment necessary to undertake the process of our assistance to the Client in the most appropriate manner, whether by formal meetings of a fixed duration, or any other means, for the express purpose of meeting the Client's needs in respect of provision of the Company's stated services/products, in accordance with and subject to, prevailing English Law. Any use of the above terminology or other words in the singular, plural, capitalisation and/or he/she or they, are taken as interchangeable and therefore as referring to same.
Confidentiality
We are registered under the Data Protection Act 1998 and as such, any information concerning the Client and their respective Client Records may be passed to third parties. However, Client records are regarded as confidential and therefore will not be divulged to any third party, other than if legally required to do so to the appropriate authorities. Clients have the right to request sight of, and copies of any and all Client Records we keep, on the proviso that we are given reasonable notice of such a request. Clients are requested to retain copies of any literature issued in relation to the provision of our services. Where appropriate, we shall issue Client's with appropriate written information, handouts or copies of records as part of an agreed contract, for the benefit of both parties.
We will not sell, share, or rent your personal information to any third party or use your e-mail address for unsolicited mail, but we may occasionally send e-mail regarding our services or services that might be of interest to you.
Disclaimer
Exclusions and Limitations
The information on this web site is provided on an "as is" basis. To the fullest extent permitted by law, this Company:
excludes all representations and warranties relating to this website and its contents or which is or may be provided by any affiliates or any other third party, including in relation to any inaccuracies or omissions in this website and/or the Company's literature; and
excludes all liability for damages arising out of or in connection with your use of this website. This includes, without limitation, direct loss, loss of business or profits (whether or not the loss of such profits was foreseeable, arose in the normal course of things or you have advised this Company of the possibility of such potential loss), damage caused to your computer, computer software, systems and programs and the data thereon or any other direct or indirect, consequential and incidental damages.
This Company does not however exclude liability for death or personal injury caused by its negligence. The above exclusions and limitations apply only to the extent permitted by law. None of your statutory rights as a consumer are affected.
Log Files
We may use IP addresses to analyse trends, administer the site, track user's movement, and gather broad demographic information for aggregate use. Additionally, for systems administration, detecting usage patterns and troubleshooting purposes, our web servers automatically log standard access information including browser type, access times/open mail, URL requested, and referral URL. This information is not shared with third parties and is used only within this Company on a need-to-know basis.
Cookies
Like most interactive web sites this Company's website uses cookies to enable us to retrieve user details for each visit. Cookies may be used in some areas of our site to enable the functionality of this area and ease of use for those people visiting. Some of our affiliate partners may also use cookies. We may use cookies to market to you after you leave our website.
Links from this website
We do not monitor or review the content of other party's websites which are linked to from this website. Opinions expressed or material appearing on such websites are not necessarily shared or endorsed by us and should not be regarded as the publisher of such opinions or material. Please be aware that we are not responsible for the privacy practices, or content, of these sites. We encourage our users to be aware when they leave our site & to read the privacy statements of these sites. You should evaluate the security and trustworthiness of any other site connected to this site or accessed through this site yourself, before disclosing any personal information to them. This Company will not accept any responsibility for any loss or damage in whatever manner, howsoever caused, resulting from your disclosure to third parties of personal information.
Copyright Notice
Copyright and other relevant intellectual property rights may exist on any text relating to the Company's services and the full content of this website.
Communication
We have several different e-mail addresses for different queries. These, & other contact information, can be found on our Contact Us link on our website or via Company literature or via the Company's stated telephone, facsimile or mobile telephone numbers.
Force Majeure
Neither party shall be liable to the other for any failure to perform any obligation under any Agreement which is due to an event beyond the control of such party including but not limited to any Act of G-d, such as terrorism, war, Political insurgence, insurrection, riot, civil unrest, act of civil or military authority, uprising, earthquake, flood or any other natural or man made eventuality outside of our control, which causes the termination of an agreement or contract entered into, nor which could have been reasonably foreseen. Any Party affected by such event shall forthwith inform the other Party of the same and shall use all reasonable endeavours to comply with the terms and conditions of any Agreement contained herein.
Waiver
Failure of either Party to insist upon strict performance of any provision of this or any Agreement or the failure of either Party to exercise any right or remedy to which it, he or they are entitled hereunder shall not constitute a waiver thereof and shall not cause a diminution of the obligations under this or any Agreement. No waiver of any of the provisions of this or any Agreement shall be effective unless it is expressly stated to be such and signed by both Parties.
General
The laws of the United States and New York govern these terms and conditions. By accessing this website you consent to these terms and conditions and to the exclusive jurisdiction of a beit din of our choice, or a New York State or Federal court of our choice, in all disputes arising out of such access. If any of these terms are deemed invalid or unenforceable for any reason (including, but not limited to the exclusions and limitations set out above), then the invalid or unenforceable provision may be severed from these terms and the remaining terms will continue to apply. Failure of the Company to enforce any of the provisions set out in these Terms and Conditions and any Agreement, or failure to exercise any option to terminate, shall not be construed as waiver of such provisions and shall not affect the validity of these Terms and Conditions or of any Agreement or any part thereof, or the right thereafter to enforce each and every provision. These Terms and Conditions shall not be amended, modified, varied or supplemented except in writing and signed by duly authorised representatives of the Company.
Notification of Changes
The Company reserves the right to change these conditions from time to time as it sees fit and your continued use of the site will signify your acceptance of any adjustment to these terms. You are therefore advised to re-read this statement on a regular basis.
These terms and conditions form part of the Agreement between the Client and ourselves. Your accessing of this website and/or undertaking of a booking or Agreement indicates your understanding, agreement to and acceptance, of the Disclaimer Notice and the full Terms and Conditions contained herein. Your statutory Consumer Rights are unaffected.
PRIVACY STATEMENT
Your privacy is important to Sokol Group. This privacy statement provides information about the personal information that Sokol Group collects, and the ways in which Sokol Group uses that personal information.
Personal information collection
Sokol Group may collect and use the following kinds of personal information:
information about your use of this website
information that you provide using for the purpose of registering with the website
information about transactions carried out over this website
information that you provide for the purpose of subscribing to the website services
any other information that you send to Sokol Group.
Using personal information
Sokol Group may use your personal information to:
administer this website;
personalize the website for you;
enable your access to and use of the website services;
publish information about you on the website;
send to you products that you purchase;
supply to you services that you purchase;
send to you statements and invoices;
collect payments from you; and
send you marketing communications.
Where Sokol Group discloses your personal information to its agents or sub-contractors for these purposes, the agent or sub-contractor in question may be obligated to use that personal information in accordance with the terms of this privacy statement.
In addition to the disclosures reasonably necessary for the purposes identified elsewhere above, Sokol Group may disclose your personal information to the extent that it is required to do so by law, in connection with any legal proceedings or prospective legal proceedings, and in order to establish, exercise or defend its legal rights.
Securing your data
Sokol Group will take reasonable technical and organisational precautions to prevent the loss, misuse or alteration of your personal information.
Cross-border data transfers
Information that Sokol Group collects may be stored and processed in and transferred between any of the countries in which Sokol Group operates to enable the use of the information in accordance with this privacy policy.
You agree to such cross-border transfers of personal information.
Updating this statement
Sokol Group may update this privacy policy by posting a new version on this website.
You should check this page occasionally to ensure you are familiar with any changes.
Credit
This document was created using a Contractology template available at http://www.freenetlaw.com.
Other websites
This website may contain links to other websites.
Sokol Group is not responsible for the privacy policies or practices of any third party.
Contact Sokol Group
If you have any questions about this privacy policy or our treatment of your personal information, please email [email protected].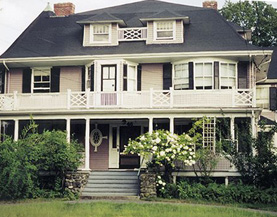 "My name is Steve Tencer and I live in Dobbs Ferry, a village in Westchester County, NY. After receiving a letter from Sokol Group, I realized that the assessor in my town had my house over valued and that I was paying too much in taxes. The letter from Sokol Group said that I could file a property tax appeal which would lower my taxes. I would not have to pay anything unless they were successful. To me this was a no-brainer. I signed the letter and they successfully knocked my taxes down about 9%. I was very happy with the services they provided and it truly required little if no effort on my part. I highly recommend others to do the same should they receive a letter from them."

Steven Tencer
Dobbs Ferry, Greenburgh, NY
"Bruce ... thank you so much for your efforts. We are very satisfied!"
"Dear Mr. Sokol, Thank you so much for your successful efforts in getting our taxes reduced so significantly! We had just returned from vacation, so it was a very pleasant surprise."