orah
Section: Testimonials
Testimonials
See what our very satisfied customers have to say!
Real people, real savings.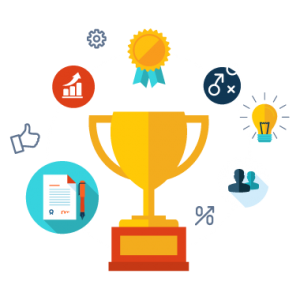 "Thank you for your help on this issue. My family and I are very grateful."
Dear Mr. Sokol,

I hope this finds you well. Thank you for your letter advising me of the final outcome of the tax grievance challenge and appeal process. My wife and I appreciate your efforts on our behalf. We also appreciate that you kept us apprised of developments throughout the process on a timely basis. If you believe that it will make sense to try again in the future we are willing to do so.

We are going to refer to you any Westchester based friends and colleagues who believe their property taxes are too high. Thanks again.

Sincerely,
"The best thing I ever did -and so easy. There was virtually nothing for me to do except fill out one form. They kept me informed all the way (took about one year to accomplish because of court setbacks/appeals). At the end I received a refund 2 years back and now continue to save every year on both property and school tax. They lowered my assessment by $42k saving me $2k every year since. Well worth the fee. I just referred a co-worker to them this morning. Granted, not every property can be lowered but you will never know until you try. I recommend Sokol to all my Rockland friends. Thank you Sokol!"
"I have to say I was extremely skeptical about these offers to reduce my taxes. I was pleasantly surprised! I live in Orange County, New York. In late 2012, I got a reduction of more than $3,000 a year! My taxes prior to Bruce's efforts were around $14,000. It was not a fast process (probably 4-6 months), but this is a long term solution... have patience and it will pay off! I originally got a smaller reduction and Bruce's office contacted me stating that they were going to go back thinking they could get more... and they did! I'm not saying this will work for everyone, but it worked for me. I have saved about $10,000 total in the last three tax years!!"
"Great people to work with. I got the reduction of almost $9,000. My prior year taxes were 28k. After their tax reduction filing, my taxes came down to about 19k. Great savings. Highly professional."
"Bruce Sokol did a great job getting my real estate taxes for our home in Newburgh reduced twice. I have recommended his firm to three friends who experienced great results as well from his professional service."
"Bruce Sokol did a great job for us in a certiorari application. We live in Westchester County. The paperwork required very little of our time and he worked efficiently. The savings on our residential real estate taxes was 14.7%."
"I was very happy with Sokol Group. I saved $1,200 per year for three years now and everything was done by email and not one phone call. The process took about six months but was totally worth it."
"My experience with the Sokol Group was smooth and successful. They did exactly what they proposed within the expected time frame."
"I want to express an appreciation for your efforts in obtaining a property tax reduction on my Westchester home. I only regret not having had the opportunity to avail myself of your services, years ago. I knew this property was over-assessed and I was paying more of my share of taxes for over 40 years! I do thank you for your expertise and will certainly recommend your services at every opportunity."
Mr. Joseph N. Uses
Scarsdale, Westchester, NY
"Thank you so much for the great job you did. This really helps - life looks better already! I have given your name to all my friends. Thanks again."
Ms. Florence Glazer
Yonkers, NY
"They've saved me thousands of dollars."
John Cacciatore
New Rochelle, NY
"In the next five years I'm going to save over $22,000. Now that is serious money ... I'm a fan and I just want to thank you."
"At first I was skeptical but after a little bit of research I found out that this was a popular trend so I decided to go ahead with the process ... now my taxes are 22% less!"
"Thank you for obtaining the reduction in our taxes. We are very happy with the settlement."
"Dear Mr. Sokol, I am very pleased with the outcome of this proceeding."
"Mr. Sokol, Thank you so much for your help. We were delighted!"
"Dear Mr. Sokol, I told a few people about your service, and they are interested. I hope you can help them as you helped me."
"Thank you for your assistance and for your professionalism."
"Dear Mr. Sokol, Thank you so much for your successful efforts in getting our taxes reduced so significantly! We had just returned from vacation, so it was a very pleasant surprise."
"Bruce ... thank you so much for your efforts. We are very satisfied!"
"My name is Steve Tencer and I live in Dobbs Ferry, a village in Westchester County, NY. After receiving a letter from Sokol Group, I realized that the assessor in my town had my house over valued and that I was paying too much in taxes. The letter from Sokol Group said that I could file a property tax appeal which would lower my taxes. I would not have to pay anything unless they were successful. To me this was a no-brainer. I signed the letter and they successfully knocked my taxes down about 9%. I was very happy with the services they provided and it truly required little if no effort on my part. I highly recommend others to do the same should they receive a letter from them."
Steven Tencer
Dobbs Ferry, Greenburgh, NY